My hardworking husband scored a free trip to Disney for the family so that is how we are spending our Spring Break. I am totally loving spending time with Casey and the kids in such a fun venue! The sunny 85 degree weather is pretty amazing too. Sitting down here poolside is so calming, especially right now when I am being pulled in so many directions gearing up to open my solo practice. I admit I do feel guilty about getting away when there is so much to be done before July 1st, but I will return focused and ready to get right back to work.
I wish I could bottle up some of this serenity and bring it home with me. In fact I already have found my own little bit of Feng Shui to add to my new office environment. We all know how bringing the oriental art of elemental balance into your life creates harmonious vibes as well as the effect pheromones have on our general feeling of wellbeing.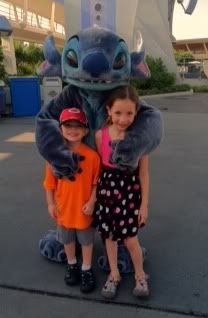 Time for a quick show of hands - who's been to Disney recently? It's ok you can admit it, I love it here too! When you were here, did you notice how different attractions had their own unique aroma? The Main Street Confectionary has a melt in your mouth caramel apple fragrance, while the Old Key West Resort has a glorious Island Breeze drifting through. My kids' favorite is the "A Bug's Life" theatre's stinkbug scent. Seriously. It smells like a stinkbug.
I am going to incorporate scent into my office space. Sorry no stinkbug scent in the office, you have to go to Disney for that one. I'm torn between creating my own signature scent that you would come to associate with my office or changing scents to embody the current season. Spring flowers, Ocean Breezes, Caramel Apple and Evergreen for example. What do you think? I would love for you to leave a comment with your thoughts.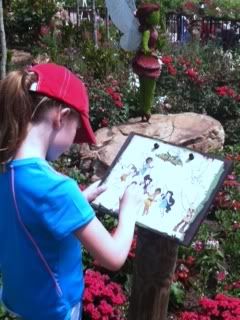 Disney World aficionados know that every Disney employee right down to the ticket tearers and teens who scrape gum are so genuine and pleasant. They are known for their total package of customer service and although I probably won't need anyone tearing tickets or scraping gum in my office, I do want my staff to provide that same level of quality service.
Ouch! Just came back down to reality with a hard thud! We couldn't make the meal plan that came with the trip work for us so we are buying our meals. I feel like such a mean mom telling the kids "No" and then "No, you can't have that either" "Or that". Oh the whining is not encouraging my Feng Shui.